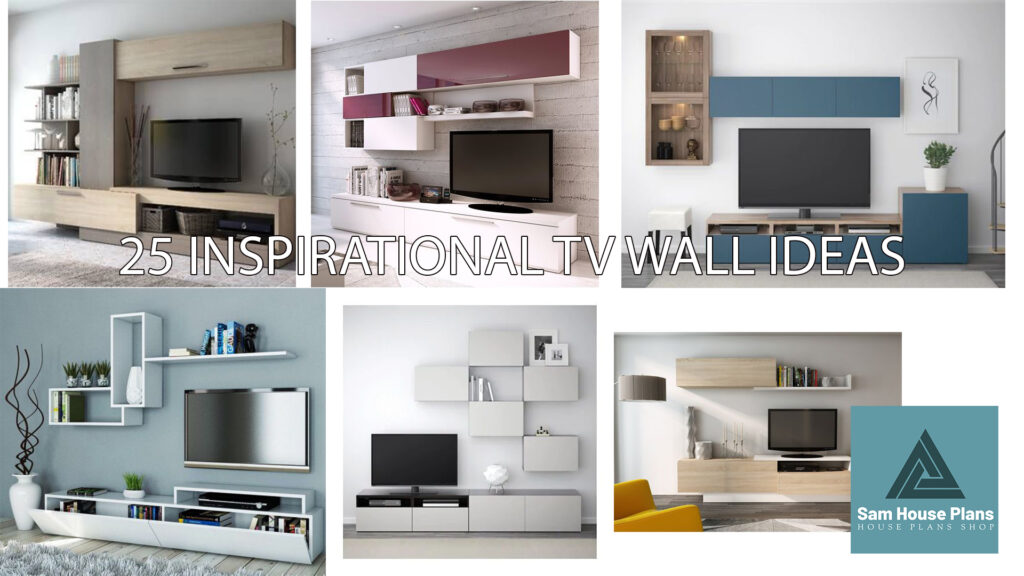 18 INSPIRATIONAL TV WALL IDEAS
INSPIRATIONAL TV WALL IDEAS. Watching TV has been the central activity in the living room for many families. After a busy day, it's kind of relaxing to watch favorite programs, news or movies before the television. So how to decorate the TV wall drives ideas and dedication of many DIY people. After all, there is almost no household in the modern world who does not have this device in the house.
The choice of TV devices is great, and it is up to us to choose the one that suits us most. However, when we choose our new pet, without which it is impossible to imagine a home, the question arises on which wall and on what kind of commode it should be placed.
Someone likes hidden TVs in the cabinets, but there are many more who do not mind that their TV occupies a central place in the room, and often devote to it the entire wall or large and beautiful chests.
If we visit furniture stores, we will come across a wide array of chests, cabinets, shelves on which our TVs can be well accentuated and shine in full shine. Many interior designers devote entire walls to this device, which has kept the same popularity from the very beginning until today.
INSPIRATIONAL TV WALL IDEAS TV on the wall
If you place your TV on the wall in the room, consider the distance you are setting it, to ensure you feel comfortable while you watch it. Namely, even when buying a TV, you need to have an insight into the size of the room for which you are buying your pet because it is important to not buy a TV that is too big for your room. It can disturb the comfort when watching a program.
How high will you put TV on the wall is an individual matter.
However, keep in mind the rule that says your sight when you are sitting should be in the middle of the TV. It's about 110 cm from the floor. Of course everything is a matter of taste, and so does this. Be sure to set up a TV on high that best suits you and not how the rules says.
Psychologists advise for years to get the TV out of the bedroom. It destroys sexual life and distances partners. The time after a busy day, partners should spend together and talk, and TVs can significantly hinder them. Therefore, it is best that if you are a great fan of television, keep this device away from your bedroom. Also, many psychiatrists emphasize the damaging effect of uncontrolled viewing television by children. Namely, children should not spend time with the TV more than an hour, and the situation in reality is very different. Children spend up to six hours with TV. It is not good because it damage the development of their social skills, and they become asocial and withdrawn into themselves.
We have some FREE HOUSE PLANS for you.