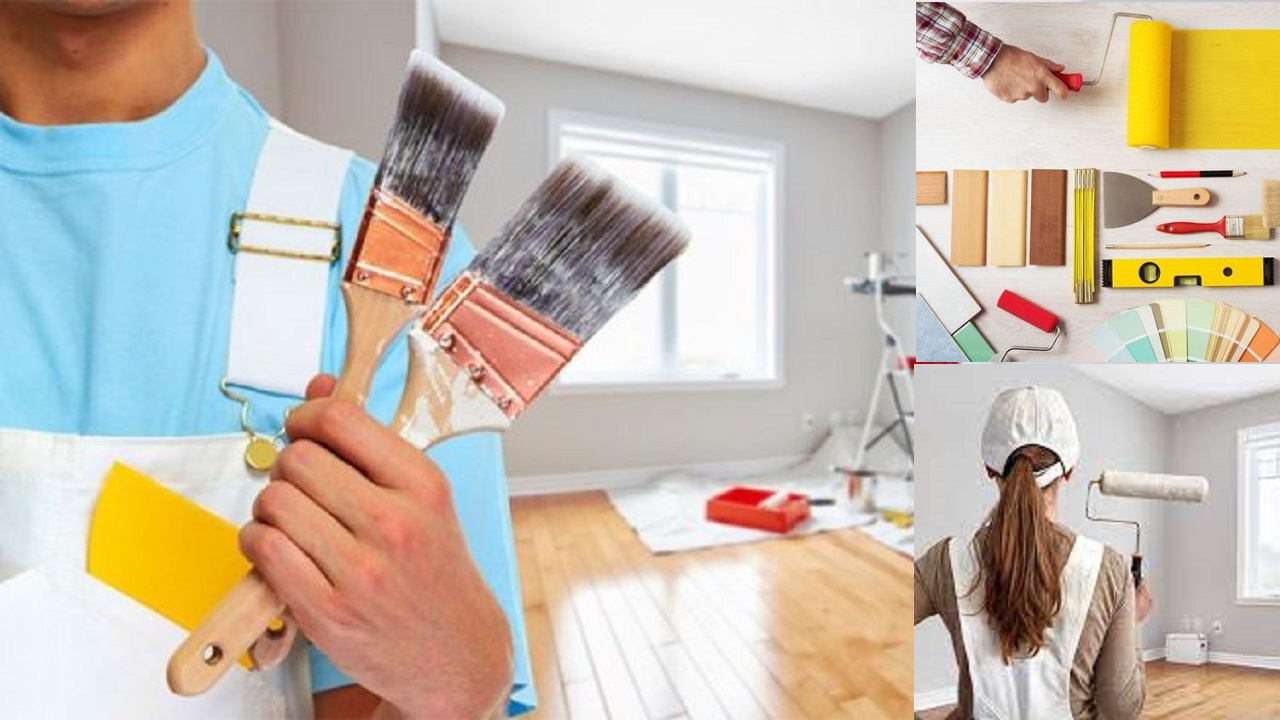 Hiring a Good Painting: Regardless of whether you are tackling a small or large painting project, there are some things that you should look for in a painting service. The first is the timeframe for completion of the job. The painters you choose should arrive on time, complete the job before the scheduled deadline, and leave when they say they will. If they don't meet these deadlines, there's a chance that they are taking on too many jobs and may not be able to get to your house in a timely manner. Timeframes can also be impacted by weather conditions.
Questions to ask before hiring a professional painter
Before you hire a painting service, you need to make sure you are getting the best value for your money. When you are getting a quote, it is important to ask about prep work. Some companies may require you to move furniture or prepare your space before they start painting. Others may not. Ask what they will do for you to avoid any surprises down the line.
A good painting company, such as Lang's Painting, will explain their preparation process in detail. For example, the contractor should outline how much time it takes to prepare each room. You should also ask how many people will be involved in this process. You don't want a painting crew that cuts corners.
Checking painters' credentials
Checking painters' credentials is an essential part of hiring a painting service. It can help you gauge the quality of the painters' work. Credentials are given by independent entities who assess the merit of a painter. The accreditation will allow you to see whether or not the painters are licensed and insured.
Before hiring a painter, make sure you review their portfolio. See what kind of projects they've completed and if their work matches your expectations. Check whether they have a license and insurance before signing a contract. If they don't, you could end up being held responsible for any accidents or damages to your home.
Another way to determine whether a painter has the right credentials to paint your home is to read online reviews. Look for reviews from real customers who have hired the painter. You can also ask the painting contractor for references if they have any. The best companies have satisfied customers and will be more than happy to provide you with those references.
Getting an estimate
The first step in hiring a painting service is to get an estimate. You should get at least three bids for the project and make sure you understand the materials and labor costs. If you're unsure about the details, ask the painting contractor to provide a detailed breakdown. Before hiring the company, you should also ask about the insurance they carry and other important details.
Many painting contractors provide references on their websites, but it's important to ask for at least three. It's a good idea to call at least three of the references, as this will give you a better idea of their business.
Getting a walk-through
When hiring a painting service, it is important to schedule a walk-through to see the work they will do. This will give the painter a sense of the scope of the project and will also give you the chance to ask questions. It will also give you a better idea of how professional and knowledgeable the painting company is. You can also ask questions about the paint and products they will use.
Insurance
Whether you're painting a residential home or a commercial building, it's important to hire a professional painter who carries adequate insurance. Contractors are legally required to carry workers compensation insurance and liability insurance. Worker's compensation insurance provides coverage for injuries sustained by painters while on the job. It's also a good idea to check whether your contractor has both types of insurance before hiring him or her.
You can also ask to see the painting contractor's insurance certificate. A quality painting service will have insurance and a contractor's license. If they don't have the proper license, the building inspectors may stop them in the middle of the project.