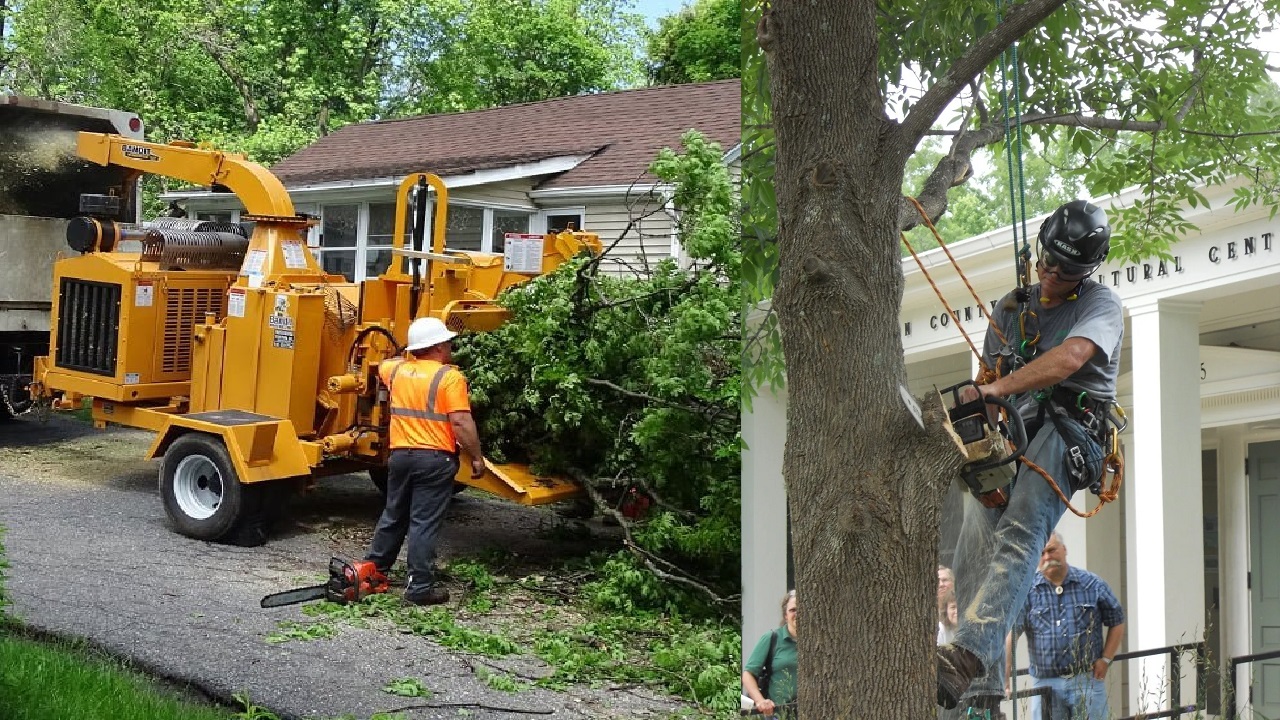 Arborist and Tree Service Professional: A good arborist will perform the work with industry-accepted standards. This includes avoiding certain practices such as topping trees, using climbing spikes on trees, or removing live trees without cause. The professionals at Top Tree Services will also be able to answer all of your questions regarding the work they are performing. Additionally, they will be able to answer all of your questions regarding payment and their hourly rate when you contact them.
ISA Certified Arborists
The ISA Certified Arborist certification is a green industry professional designation. It consists of a comprehensive program in tree care practices, pruning, safety, and resources. The course requires a fee, and the ISA certified arborists who meet the required standards for the designation. For more information, visit the ISA website.
The ISA Certification Program has been leading the way as a credentialing body for arboriculture for many years. This has led to the certification of arborists who are fully committed to the profession. They adhere to a Code of Ethics and follow industry standards. This means that the work of an ISA Certified Arborist is more trustworthy.
To become an ISA Certified Arborist, you must have a minimum of three years of experience in the field and pass a comprehensive examination. The certification is valid for three years and must be renewed. Although California does not require arborists to be certified, many local communities have requirements for them. Some even require ISA-certified arborists to provide reports.
Tree service professionals
If you're planning on working with trees on your property, you should consider hiring an arborist or tree service professional. This type of professional specializes in the art and science of caring for trees, and is trained to identify and treat problems. In addition to tree trimming, arborists also provide treatments for common tree diseases and pests.
Trees need regular care, especially prior to and after a harsh winter season. They may also need to be pruned for aesthetic reasons, such as to allow walkways under them. They can also be pruned for safety or to keep them away from electric lines or other structures. The method and timing of tree trimming depend on the species.
Consulting arborists
Consulting arborists and tree service professionals work to protect and preserve trees. As authoritative experts in the field of trees, they bring a distinct perspective to their clients. They also collaborate with attorneys and insurance professionals to resolve disputes related to trees and property. And while trees are essential to our existence, they can also pose a variety of problems for property owners, developers, and municipalities. In order to avoid such conflicts, consult with a Consulting Arborist before making any changes to your property or landscaping.
A consulting arborist is an expert in tree management and has the proper training to diagnose tree problems. They can be self-employed or affiliated with a tree care company. They also have specialized training in different branches of tree care. Depending on the state, consulting arborists may serve as expert witnesses in tree-related legal cases. The training they receive goes beyond tree care, including tree biology, forestry, and local tree laws.
Tree trimming
When trimming a tree, it's important to keep several factors in mind. For instance, trees that are damaged or unhealthy will require more labor and equipment than healthy ones. Trees that are close to power lines and homes may also need more attention. Additionally, the presence of pests can make a tree less stable.
If you're unsure whether your tree needs trimming, consult a professional arborist. These experts have extensive training in tree health and can diagnose problems and suggest appropriate measures. They also have expertise in treating common diseases and pests. Whether you want to get rid of a dead tree or trim your entire tree, a professional arborist can help you.
When choosing a tree service provider, make sure that the company is a Certified Arborist. While many companies will offer you tree trimming services, they may not know the proper way to keep trees healthy. A Certified Arborist can help you make informed decisions and avoid costly mistakes.
Emergency tree removal
Emergency tree removal is critical to the safety of your family and property. Dead, dying, or damaged trees can pose a threat to nearby structures or power lines. Contacting a licensed and insured arborist is your best bet for safety. They are equipped with the right safety equipment and know the ins and outs of the industry to ensure your tree removal is completed safely, with the least amount of damage and safety risk to you and your property.
A certified arborist will determine if your tree is at risk of falling. Signs of danger include dead branches, fungal growth, or insect infestation. The specialist can also conduct a test to detect any cavities.