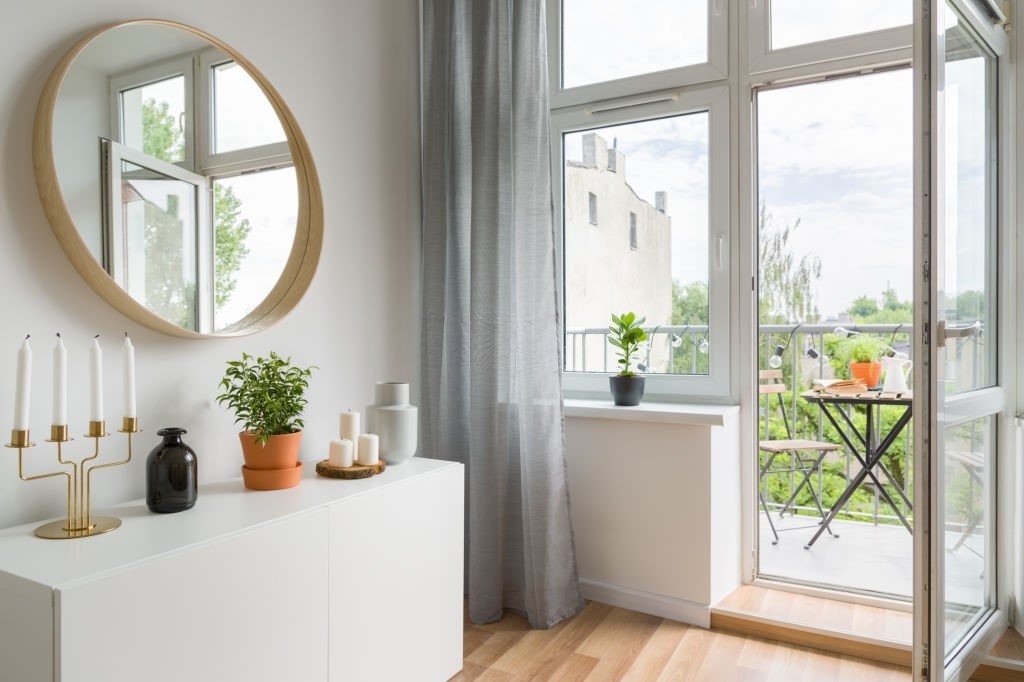 Custom Size Mirrors. The reflection that a mirror provides is without a doubt one of its most valuable qualities as a decorative accent. While visually expanding and emphasizing the size and depth of a space can be really beneficial. Mirrors are pretty preferred for home interiors because they help to rebuild and enhance any interior aesthetics. Custom size mirrors can help to achieve our dream interior decor with the size, shape, and style of our own choice. You may install them facing a garden to reflect a fresh vibe.
From larger to small, modern to antique, inherited from a grandmother to ultra-modern, mirrors have numerous functions. In addition to being incredibly decorative, if their primary job is to reflect the light, they're also highly functional.
Reasons To Add Custom Size Mirrors In Homes
If you have a bunch of mirrors in your home, you'll find that it seems a little more refined and beautiful overall. Here are more reasons to fill your home with mirrors, if you think it's just a decorative piece.
Increase Illusions For Bigger Spaces
Do you have a small, cramped area in your home? Mirrors are very handy in this situation! The use of mirrors, especially in small spaces, is well-known for its ability to provide the appearance of more room. When it comes to making a small room appear larger, nothing beats an oversized, standing, or even floor-to-ceiling mirror for the purpose. To achieve better results, place your mirror directly facing a window, this way you can trick more space in a smaller and confined area.
Bring More Light | Saving Energy-Bills
A mirror's ability to brighten up a room is another key benefit. It's important to have a lot of natural light in your home, and the best way to do this is to reflect it. Make use of the natural light flowing in via a window by placing a huge mirror next to or directly opposite it. Place a mirror near a lamp if you have a dark area in your home. You can brighten up your home and save money on power by using mirrors to increase the amount of light coming into your home.
Create a Statement Decor!
In every room, a mirror is one of the most effective ways to create a statement, regardless of your budget or design goals. Rather, would you choose a mirror that serves as a centerpiece and a focal point? Of course!
It doesn't matter if you mount or lean an extra-large mirror against the main wall; the effect it has on the space is stunning. A word of caution, however: If you're working with limited square footage, you can still benefit from utilizing a huge mirror as long as it's frame-less. This will prevent the room from appearing cluttered or overwhelmed by the mirror.
Mirrors Hide Imperfections!
You may find yourself in a situation where you can't afford to fix imperfections in your home. Alternatively, it could be that this is not the right time for home improvement. Here's a solution: A Huge Mirror!
Even though a mirror isn't a long-term cure for wall or paint damage, it can be useful in masking imperfections until the time comes to repair them. Mirrors can serve as a temporary workaround for more permanent but more expensive and time-consuming home improvements.
Enhance Your Space Aesthetically!
Having a lot of custom-size mirrors in a room makes it appear more luxurious and classy. These mystical items, no matter how large or small they are, will brighten up any room. So, if all you want is a classy and elegant look, bring home a few mirrors instead of worrying yourself out over choosing the perfect décor. Your home will be energized in no time at all with the help of this low-cost accessory.
How Much Does a Custom-Cut Mirror Cost?
You can have your Custom size mirror ordered, once you have certain space requirements or if you have a particular mirror style in mind. The cost of a custom-made 36-inch square mirror varies widely based on the level of customization requested, probably around $150 to $400.
Can We Cut A Mirror Safely At Home? Step-by-step Guide
Yes! You can definitely cut a mirror at home by yourself, the only things you need are the right tools and materials and accurate guidelines. So, let's proceed;
Things You'll Need:
Procedure:
The mirror on all sides should be cleaned using any glass cleaner, and clean the tools as well. The cutting process can be hindered by the presence of any dirt or residue.
When you've finished cleaning the mirror, you'll want to arrange it on a level surface. Cuts can be more easily avoided by placing a layer of butcher paper or newspaper under the work surface before you begin cutting.
Mark the mirror with a wax pencil once you've measured it using the measuring instruments.
Wearing goggles and gloves, use a straightedge and a cutting tool to score the mirror to your specifications. Remember that too much pressure can break the mirror, while too little will not score the surface properly. Avoid making several scores along the straightedge by scoring in one move.
The straightedge should be laid down and the dowel slid beneath the mirror, ensuring that it covers the entire score. Press down with one hand on either side of the dowel. Along the scored line, the mirror should snap.
Placing a piece of cardboard or cloth in the jaws of the pliers will help prevent fragmentation. Break the mirror into pieces with care to avoid fragments.
The chopped edges of the mirror can be made safer to handle by using sanding foam, sandpaper, or a smoothing stone to smooth them down.
Pick up any newspaper or cloth you used to cover the mirror and store it inside a plastic bag or another container to prevent any small, potentially harmful fragments from falling out.
Wrapping Up!
Mirrors of all shapes and sizes can be found here, and you can also place a custom order for your dream cut mirror. From trendy hexagonal pieces that will make a striking focal point in the living room to full-length dress mirrors that are ideal for the bedroom. Discover new design components that will quickly become favorites in your house, and revel in the beauty that a well-positioned mirror can add!