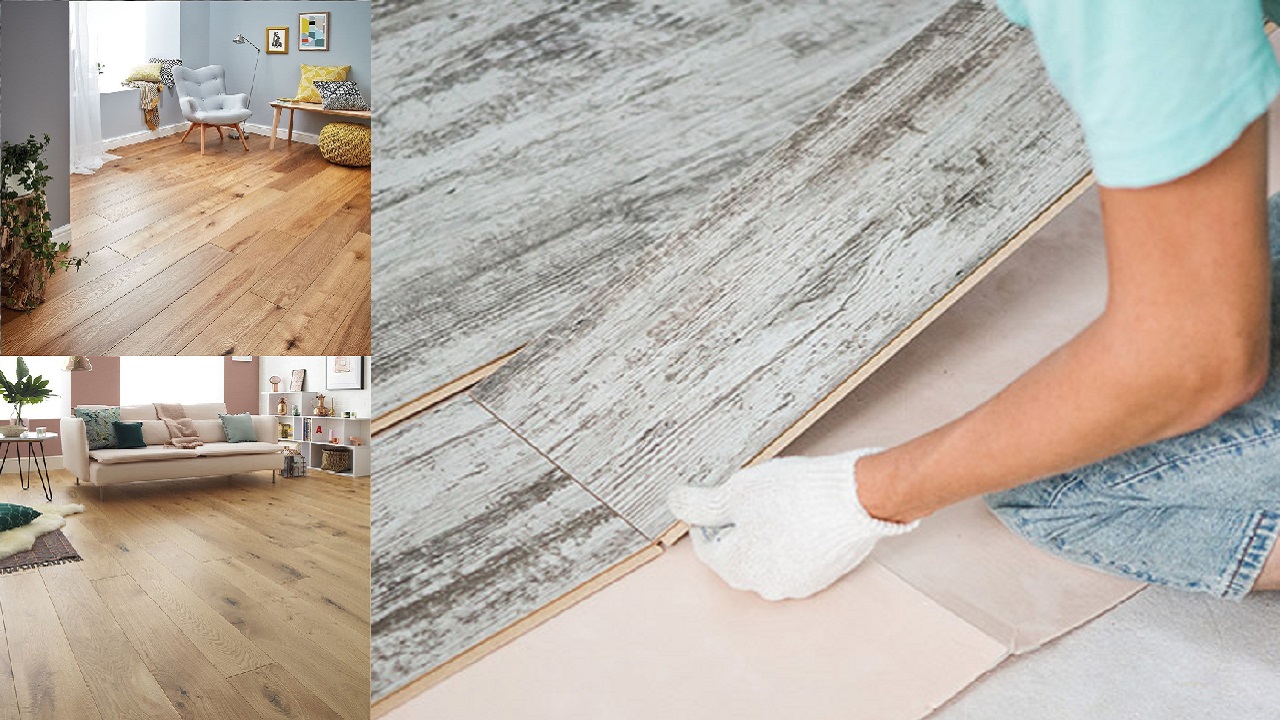 Unfinished flooring is a great option for those who want to match the color of their new floors to the existing ones. An experienced installer can match the color of your new flooring to the existing flooring. With pre-finished flooring, the color of the edges may vary slightly due to shipping and storage, but most people will not be able to tell the difference.
Site-finished floors
Choosing site-finished flooring over pre-finished options offers a number of benefits. It allows for custom design and milling, and gives homeowners the option to choose what kind of finish they want for their floors. This option also allows for easier maintenance and repair. Maintenance coats and hardwax oils can be applied more easily on site-finished floors.
When choosing a site-finished floor, it is important to consider the time it will take to complete the project. Site-finished floors require several days for coatings to dry. During this time, the floor cannot be used. Meanwhile, pre-finished floors can be installed quickly. Since they are already pre-finished in a factory, they are also easier to find than unfinished flooring. Pre-finished floors can be found at most big flooring stores, although special orders may take some time to complete.
The process of installing site-finished hardwood floors can be time-consuming. In many cases, you'll need to take a few days off work in order to let the floor dry. During this time, you must be very careful not to damage the floor. In addition, site-finished floors have the potential to absorb the smell of petroleum distillates.
20 to 30 year warranties
When purchasing unfinished wood flooring, you want to look for warranties that are 20 to 30 years in length. However, you should be aware that these warranties may not cover personal damages. Other common exclusions include: damage caused by pets, sunlight, improper installation, and poor maintenance. It is also important to consider whether the manufacturer will honor the warranty. In some cases, even long-established companies can go out of business, which means that the warranty may not cover any damage caused by a new company.
Most wood floors have a 20 to 30 year warranty. This warranty should be transferable, which is useful if you are transferring the floor. Some warranties will be shorter, like the 90-day warranty that Lumber Liquidators offers on their premium Bellawood line.
Some companies like Quality Hardwoods of Michigan offer warranties on prefinished flooring for residential use only. If your flooring is damaged within the warranty period, you can request a replacement. In some cases, the company will pay half of your labor expenses. However, the warranty does not cover any damage caused by pet claws, wet mopping, or extreme environmental conditions. In addition, improper installation may cause surface dimples. Likewise, advice or instructions that are inconsistent with the installation guidelines will void the warranty.
Restrictive clauses
The most common remedy for breach of a post-termination restrictive clause is an injunction. This is called an interdict in Scotland and can be used to force an employee to provide or destroy confidential information in order to prevent further damage. This is an expensive and lengthy process and you should contact a specialist solicitor if you're considering suing. In addition, you must demonstrate that your loss has been caused by the employee's actions. This loss may be monetary or in the form of lost profits or opportunities diverted by the employee.
If you're a landlord, you can impose restrictive clauses on your employees. These are rules that are in place to protect the value of the property. These can restrict the use of a particular product or service or prevent it from being installed in a specific location. They can also prevent the installation of aerials and satellite dishes. Furthermore, they can require owners to maintain the front garden.
Easy to clean
Unfinished flooring requires a different approach to cleaning than finished hardwood. First, unfinished floors should be cleaned frequently. Vacuuming and broomed cleaning are necessary to keep them free of dirt. If necessary, use a cleaning solution made of vinegar or mineral spirits. These solutions are effective at removing stains and deep cleaning unfinished wood.
Another easy way to clean unfinished wood is to apply wax or oil to it. These natural products can help to remove dirt and dust and also add a beautiful sheen to the floor. To apply this solution, use a soft rug or microfiber cloth. Alternatively, you can use a dry mop.
Another method is to use mineral spirit to clean unfinished wood floors. This cleaner contains moisture and should be applied in small sections. Make sure to wring out the mop thoroughly before wiping the floor. To protect your eyes and face, remember to use protective gear when using mineral spirits.